Undergraduate Programs
Please note that all matters (including classes) related to the undergraduate programs at Kagawa University are conducted in the Japanese Language.

As such, an advanced level of Japanese language skill is required in order to be enrolled as an undergraduate student. Many degree-seeking international undergraduate students first study Japanese at private language schools before attempting to enroll at Kagawa University.

For more details, consult the Japanese home page of Kagawa University.
Faculty of Education
Teacher Training Program
Early Childhood Education Course

Elementary School Education Course

Secondary School Education Course
Aiming to foster personnel with practical leadership skills who understand students deeply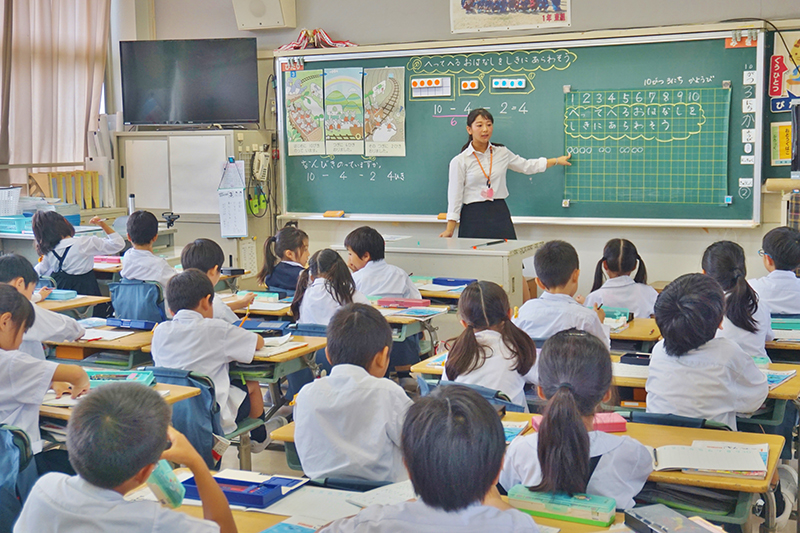 The Faculty has a practical curriculum guidance system with the concept of "development support" as its core, to train teachers with practical leadership skills and a high degree of expert knowledge in their fields.Each course is made up of a core curriculum of teaching practice and theory covering four years. Starting from their first year, students observe classes both inside and outside the university and reflect upon these experiences and observations. In this way, students deepen their understanding of the teaching profession. This also helps them when researching and writing their final graduation thesis. There are also several events organised by the students' courses promoting learning about cooperation in student life which also help students develop interpersonal skills in dealing with others. Every year the various courses put on events that are open to the public, such as 'Students from the Future' in which students work together to prepare for these events.The faculty, with its four-year course of learning, fully supports hard-working students' development and learning, supported by their colleagues, aiming at a career in teaching.
Faculty of Law
Department of Law
Law Course
The Law Course is to develop students' legal minds and specialized skills. It is mainly for those aiming at advancing to law school to become lawyers, public prosecutors, or judges and those seeking careers such as legal specialists and tax accountants.
Public Policy Course
Public Policy Course is to develop students' policy- oriented minds and skills to resolve the conflict in the society.It is mainly for those aiming for careers as public officers, NGO (NPO) staff, or related fields.
Enterprise Legal Service Course
Enterprise Legal Service Course is to develop students' legal knowledge in practice and skills in contemporary and global society. It is mainly for those aiming careers in enterprises.
Comprehensive Law and Political Science Course(Evening Course)
The Comprehensive Law and Political Science Course is for people working in the daytime and willing to study in the evening. It aims to develop their academic knowledge and the skills necessary for them to deal with the rapid and fundamental changes in contemporary industry and society. 
Creating Jurists and Public Administrators in Small Classes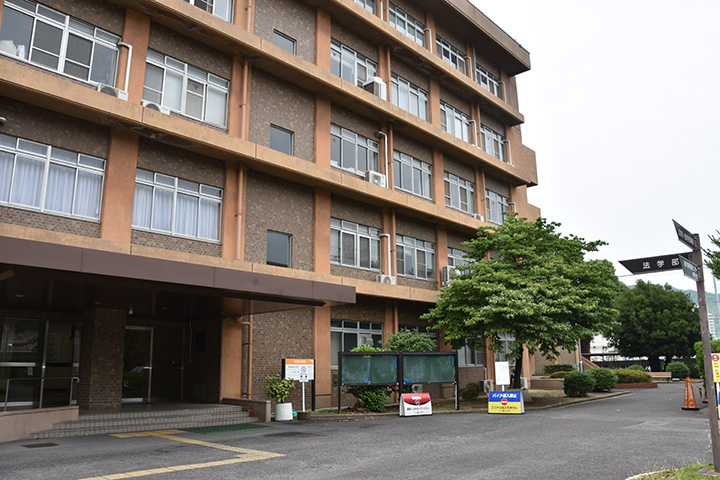 The first year students choose the course in accordance with their seeking of vocational careers. The Faculty of Law implements interdisciplinary education where students are expected to attain legal and political knowledge to meet the needs of contemporary society. The Evening Course provides opportunities for those employed full-time to further deepen their insights into law and political science.The Faculty is aiming to foster legal professionals as well as other specialists concerned with public interests.
Faculty of Economics
Department of Economics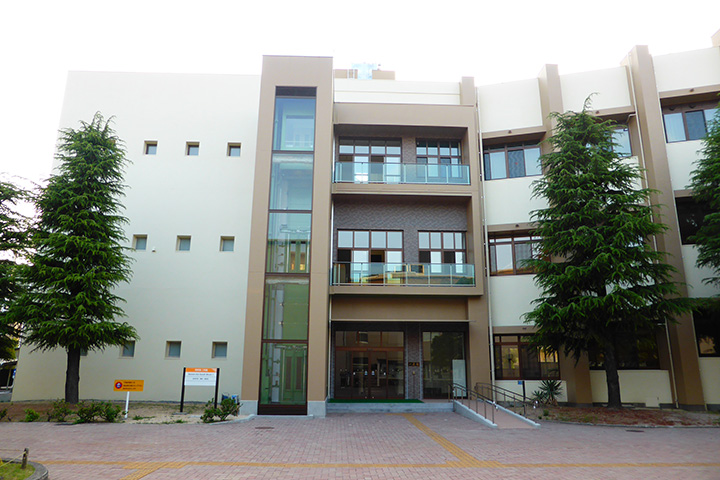 Economic Theory and Policy Analysis Course
Accounting and Finance Course
Business Administration and Innovation Course
Tourism and Regional Development Course
Global Social Economy Course
The only department of its kind in Shikoku, Kagawa University's Faculty of Economics has the mission of preparing students to take an active part in Japanese society, and in the global community. The Faculty of Economics,founded in 1923, has been reorganized in 2018. It consists of the Department of Economics, which provides a total of five areas of specialization. The Faculty conducts education and research that respond to the processes of globalization and regional revitalization. The Faculty also provides a night school B.A. program for working students. A course in General Economics allows working students to acquire comprehensive knowledge of economics.
Faculty of Medicine
School of Medicine
School of Nursing
Department of Clinical Psychology
Schoolhouse for Locally-based Medicine, Nursing and Clinical Psychology with Global Viewpoints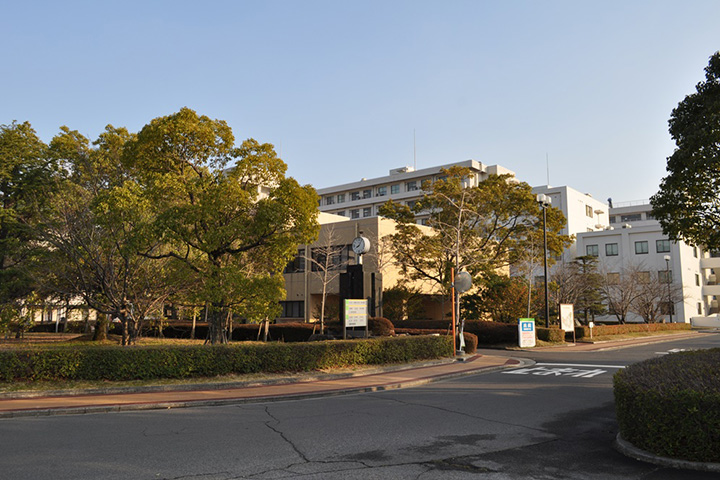 The Faculty of Medicine was established as the former Kagawa Medical University consisting of the School of Medicine in 1978, and unified with Kagawa University in 2003. The Faculty of Medicine marks 40th anniversary in 2018. The School of Nursing was added in 1996, and the Department of Clinical Psychology was newly added in 2018. With an intimate cooperation of three schools, the Faculty of Medicine promotes education and research in the fields of medicine, nursing and clinical psychology from a global standpoint and dedicates to delivering the humanity-rich professionals and future researchers in these disciplines, thereby contributing to the advancement of science and public welfare as well as fulfilling the regional needs for medical care and psychological support. The Faculty of Medicine provides ideal environments for learning multidisciplinary cooperation as well as deepening each specialty to medical students of more than 600, nursing students of more than 200 and newly joined 20 students in clinical psychology.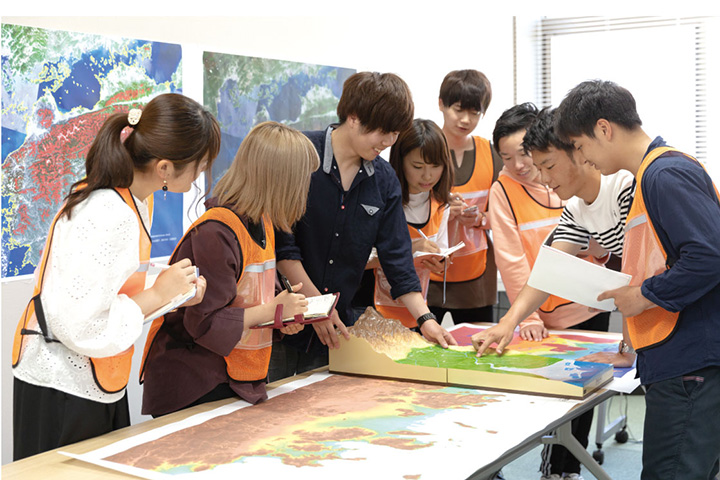 Program in Media and Product Design
Program in Architecture, Civil and Environmental Engineering
Program in Disaster and Crisis Management
Program in Computer Science, Systems, and Security
Program in Information and Communications Technology
Program in Mechanical Systems
Program in Advanced Materials Science
Japanese industries whose lifeblood has been developing and manufacturing goods and products (the process of monozukuri) are now transitioning from the era of "mass production" and "mass consumption" to one that calls for innovation in the fields of crafting not just products (monozukuri) but also intangible things (kotozukuri). This situation calls for individuals who possess the design thinking skills to create tangible and intangible things with high-added value and abundant distinctive features that permit flexible responses to people's diverse needs. Furthermore, if the ideas about tangible or intangible things that we come up with are truly new, then making them a reality will always carry with it a considerable amount of risk. Additionally, these "things" of whatever nature may also be called upon to be of use not only in ordinary situations but also in times of crisis. Accordingly, it will be necessary to have people around who have the ability to manage risk. At the Kagawa University Faculty of Engineering and Design we will nurture engineers of great individuality who will be good citizens respected by the international community. Our students will be mindful of the natural environments in which people live; will seek to create culture, a climate of safety, and industry that allow for humans and nature to harmoniously coexist; and will have a broad background in the engineering that provide the backing/lining for expert fundamental skills.
Faculty of Agriculture
Department of Applied Biological Science
Applied Life Science Course
Bioresource Production Science Course
Environmental Science Course
Bioresource & Functional Chemistry Course
Food Science Course
The Faculty of Agriculture consists of the Department of Applied Biological Science, and aims to foster individuals able to work actively in the fields of biological production and bioscience industry. Studying basic knowledge and skills for the production and use of biological resources, undergraduates select one of five courses (Applied Life Science, Bioresource Production Science, Environmental Science, Bioresource & Functional Chemistry, or Food Science) for systematic studies of their majors in the second term of their second year. They select from one of 60 laboratories and focus their studies on their graduation thesis beginning in the second term of their third year.