Graduate Programs
Graduate School of Education (Master's Course・Professional Degree Course)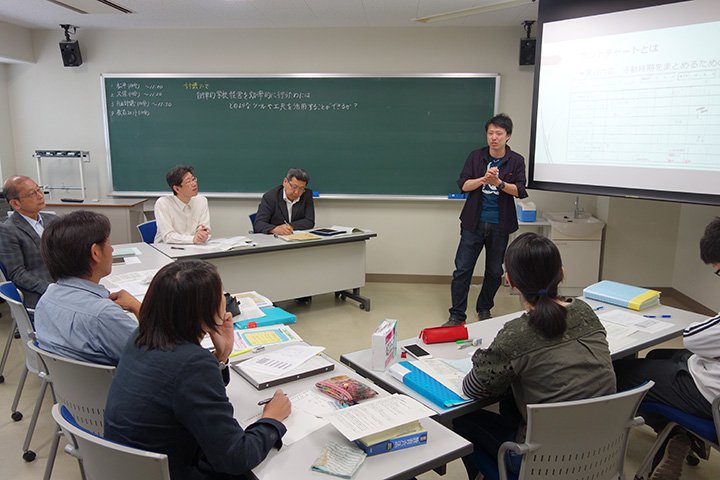 Course for Teaching Professionals
School Education Division
School Curriculum Studies Division
School Clinical Psychology Division
Based on the specialized education in the undergraduate courses, the Graduate School of Education trains highly professional teachers with practical abilities.To this end, students acquire in-depth specialized knowledge and skills regarding specific disciplines that form the foundation for education and educational subjects. At the same time, the graduate school strengthens its ties with schools and their teachers. It also aims to foster individuals to play a leading role in various fields of education and contribute to the further development of local culture and social welfare.
In April 2016, the Course for Teaching Professionals (Professional Graduate School for Teacher Education) was established as a specialized advanced course for teaching professionals. The Course for Teaching Professionals at Graduate School aims at training effective and skilled teaching staff members and school leaders equipped with a solid knowledge of educational theory, as well as with excellent abilities, and the ability and skills needed to implement this knowledge from now on in practical situations in schools.
Graduate School of Law (Master's Course)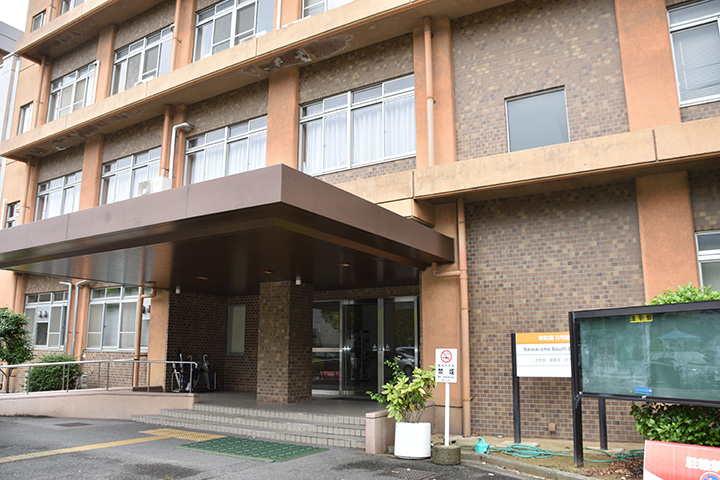 The Graduate School of Law provides students with further education in jurisprudence and political science. They may deepen their insights into corporate law required for tax accountants, public accountants and judicial scriveners. They may also develop their capabilities to formulate and implement policies in public administration. Those students who obtain a master's degree here may pursue a doctoral degree at another university.
Graduate School of Economics (Master's Course)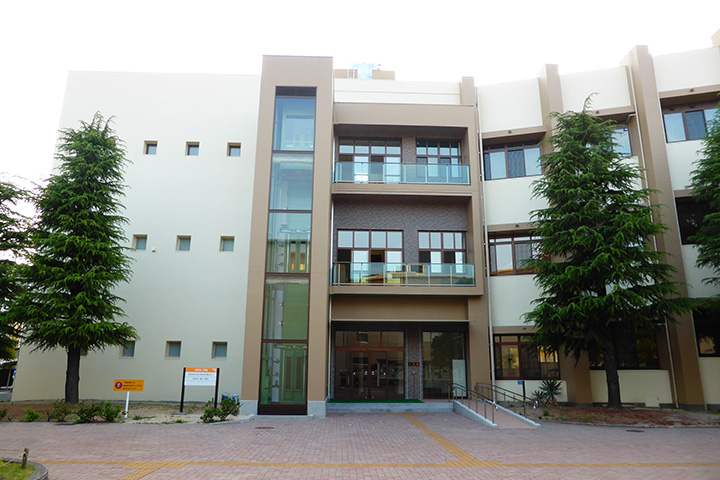 Based on the Faculty of Economics, the Graduate School of Economics provides a master's course. It is ideal for students who believe that the knowledge provided in the undergraduate program is not enough to fully understand economic activity and want to further their study in economics and business management.  The Graduate School also offers advanced and specialized recurrent education which provides working adults with professional knowledge and skills and makes their life more meaningful and fruitful. We welcome working adults who want to improve their career prospects.
Graduate School of Medicine (Master's Course・Doctoral Course)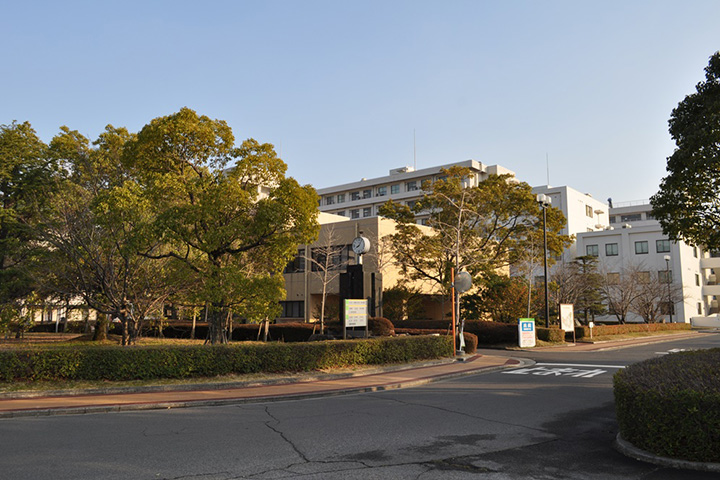 Master's Course
■Division of Nursing Science
Doctoral Course
■Division of Medicine
 - Training Course for Researchers in Basic Medicine, Clinical Medicine, and Life Science
 - Training Course for Advanced Medical Clinicians
The Master's course consists of ten specialties in three fields. The objective of the course is to train professionals who can adapt to various changes in healthcare, welfare, and society, based on a respect for life and humanity. More specifically, the course aims to imbue students with the skills to solve scientific and practical problems in order to improve people's Quality of Life (QOL), and to teach students how to conduct research from a global perspective that contributes to advances in nursing science and public health.
The Doctoral Course consists of two courses in one major. The Training Course for Researchers in Basic Medicine, Clinical Medicine, and Life Sciences teaches students how to conduct life science research (for example, into rare sugars ) and make the transition from basic research to clinical applications. In addition, the Training Course for Advanced Medical Clinicians teaches how to prevent and treat diseases particular to specific regions, such as diabetes, and also trains cancer experts. The first term of the four-year program is designed to provide students with knowledge and skills required to conduct independent research. During the second term, students conduct creative research into specific subjects under their doctoral advisers.
Graduate School of Engineering (Master's Course・Doctoral Course)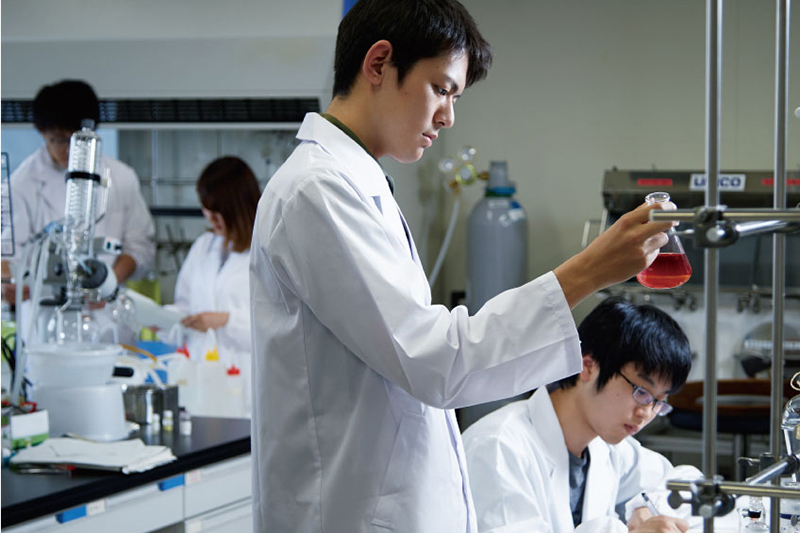 Division of Safety Systems Construction Engineering
Division of Reliability-based Information Systems Engineering
Division of Intelligent Mechanical Systems Engineering
Division of Advanced Materials Science
Science, technology, and engineering represent one of the mainstays that ensure the remarkable progress in modern society. Our society is incessantly becoming more complex, more information-intensive, and more globalized, making it difficult for modern engineers to resolve their problems with expertise from specific areas only. This is why graduate school education is expected to train engineers to be able to act only with specialized knowledge, but also from a broader and interdisciplinary perspective.
Graduate School of Agriculture (Master's Course)
Division of Applied Biological and Rare Sugar Sciences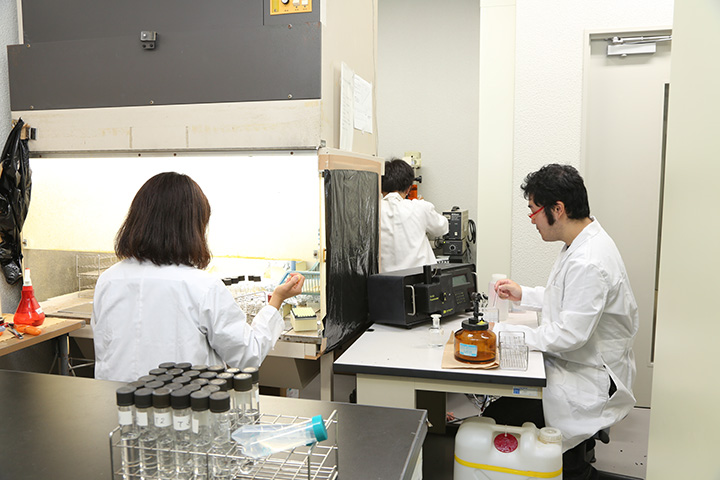 Advanced Rare Sugar Science Course
Environmental and Agricultural Science Course
Biological Chemistry and Food Science Course
Applied Life Science Course
The Graduate School of Agriculture is organized into one unified division, the Division of Applied Biological Science and Rare Sugar Studies. The division offers four courses of study with advanced studies and research on biological science, production and utilization of biological resources, and the development and application of rare sugars. The Graduate School of Agriculture cultivates experts to be active in bio-industry and related fields, both in Japan and abroad.
Graduate School of Management (Professional Degree Course)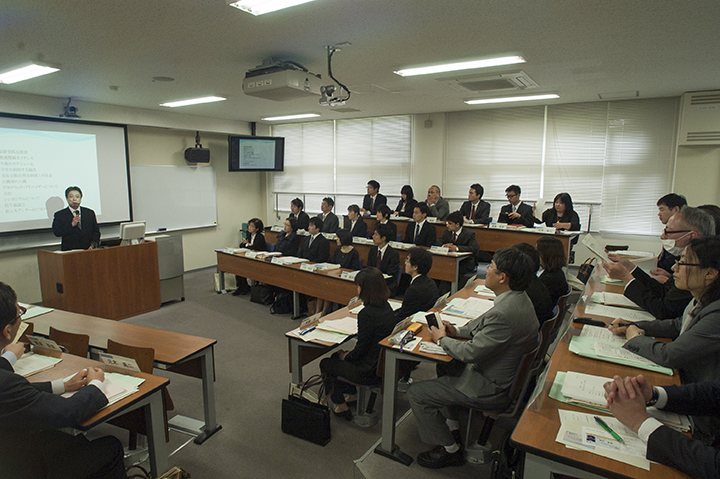 Studies in Management and Regional Strategies
The Graduate School of Management (GSM) is a business school, devoted to regional society, with MBA program focusing on comprehensive knowledge of regional development to train "business leaders", "public professionals", and "leaders for regional revitalization".
Many students are studying diligently at GSM while working in companies and local governments in daytime. In consideration of students with full time employment, classes are held on weekdays at night, on Saturdays and in summer. By small group education, we provide detailed guidance in accordance with students' problem awareness. The GSM consists of corporate management areas and local public areas. Faculty members include researchers who have high academic achievements and practical teachers who are skilled in practical experience.
Furthermore, as external lecturers, we are striving to enrich the curriculum which tied up with the community by welcoming the heads of corporate managers and administrative agencies, not limited to university faculty members inside and outside the area.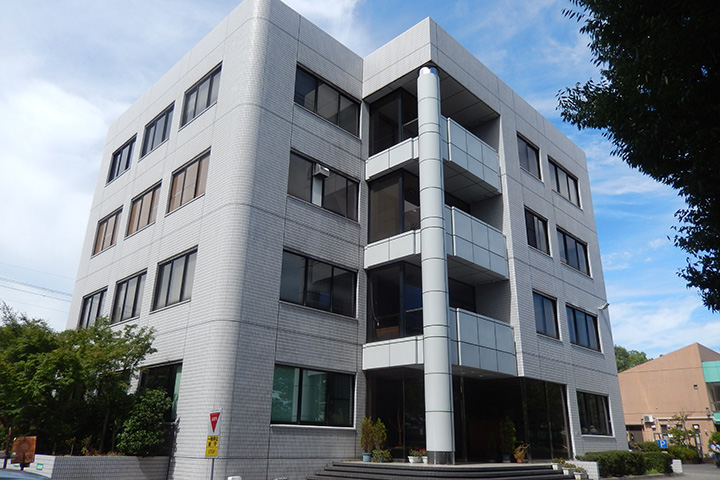 Bioresource Production Science Major
Applied Bioresource Science Major
Life Environment Conservation Science Major
The United Graduate School of Agricultural Sciences, Ehime University (UGAS-EU) is a consortium built on the master's programs of Kagawa, Kochi and Ehime universities with the main office located at the Ehime University campus. This organization makes it possible to provide a higher and broader level of education and research than would be available at any of these universities alone. Our goal is to produce top class scientists who have a broad range of knowledge and a high level of specialization in the fields of bioresources and production.