>
Faculty of Engineering And Design
>
International Relations
> International Students
International Students
There are 188 international students in Kagawa University (as of May 1, 2013). Most of them are from Asian regions, and there are 118 Chinese students.
My name is Galhenage Asha Sewvandi and I am from University of Moratuwa, Sri Lanka. I am currently a PhD student in the division of Advanced Materials Science, Graduate School of Engineering, Kagawa University. In the university, there are many opportunities for international students to expand and improve their knowledge academically and culturally.
There are many international activities and events organized by both the university and various local international exchange groups as well. Kagawa is a very calm and lovely place to study. Staff of the university is very helpful, too. I would like to give my special thanks to those who help me in various ways on daily basis.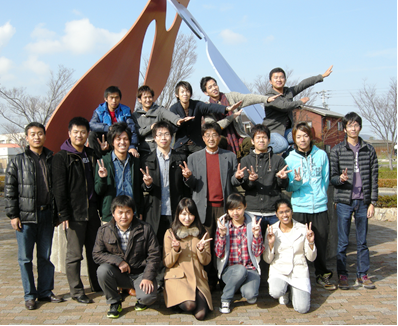 With professor and members of my laboratory