1. Introduction to the Graduate School
In April 2022, Kagawa University opened a new graduate school, the Graduate School of Science for Creative Emergence, which is based on existing specialized fields and integrates the humanities and sciences without being bound by precedent. The 21st century is said to be an age of uncertainty, complexity, and ambiguity.
Rural areas not only have more complex challenges than large cities but also offer opportunities to take advantage of emergent thinking. Kagawa Prefecture is the smallest prefecture in Japan, but it has many islands and a complex coastline and ranks third in the country in terms of the length of coastline per area. In other words, various economic activities are concentrated in the coastal space between land and sea, and it is ideal for practical research.
We believe that for new universities to embrace emergent thinking, they must plan and design "proactive measures" to solve problems in such places. We define emergent science as the process of devising innovative knowledge and new solutions through a combination of existing disciplines and interaction with different fields or a problem-solving orientation.
Emergent science as a norm of learning and inquiry is developed based on disciplines such as pedagogy, law, economics, and engineering. Furthermore, we promote a business mindset of practical knowledge cultivation and recurrent education in collaboration with the Graduate School of Management.
Kagawa Prefecture is surrounded by beautiful seas and mountains and hosts various international events, such as the Setouchi Art Festival. We hope that you will choose to study at the Graduate School of Science for Creative Emergence and live in Kagawa as a graduate or research student.
2. Features of Education
The Graduate School of International Education, which is a single department, adopts a unit system for its educational activities. "Unit" in this context may have a slightly different meaning from that of smaller-scale units in other countries. Units in the Graduate School represent a group of specialized subjects that have been established in line with specialized themes of high social importance and issues that need to be solved, and a variety of specialized subjects are organized into multiple units and offered to students systematically.
In this program, units are designed to contribute to the deepening of specialized themes and the resolution of a wide variety of cross-disciplinary and complex social issues (including achieving the Sustainable Development Goals) by effectively combining the educational and research resources of the Graduate Schools of Education, Law, Economics, Engineering, and others.
The Graduate School offers a total of more than 250 courses (2 credits each, distributed in the first and second years) as specialized subjects based on the core academic disciplines of education, law, economics, engineering, and other specialized fields. Students are required to take at least 12 credits in 6 specialized subjects in their selected unit and at least 4 credits in 2 related subjects in other units, for a total of 16 credits in 8 subjects. To ensure students satisfy the expertise required for the awarding of degrees, the program has established requirements for the acquisition of credits in specialized courses for degree completion using subject numbering codes, in addition to the requirements for completion. Degrees offered include education, law, economics, engineering, crisis and risk management, and arts and sciences, and the degree that can be applied for is determined according to the attributes of the subject credits earned. Please contact your prospective academic advisor or the university office for information on the types of units, courses offered to accommodate international students, and degree requirements.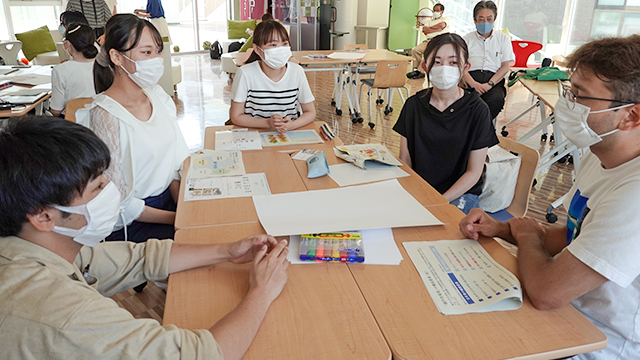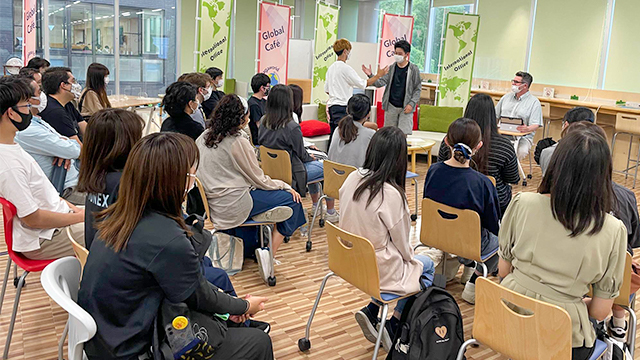 3. Admissions
The examinations are held from July to September (first term) and from December to February (second term) of the year prior to the year in which you wish to enroll. However, the admission schedule is subject to change, so please inquire at the university office for details.
We strongly recommend that you contact your preferred academic advisor before applying for admission. For a list of potential academic advisors, please refer to the faculty list and also use the Researcher Information System Search by Faculty | Kagawa University Researchers Database (kagawa-u.ac.jp).Please contact us after confirming that the advisor you wish is a faculty member in charge of the Graduate School of Science for Creative Emergence. For an overview of university-wide admission procedures (including undergraduate school), please also refer to this website(香川大学 :: Graduate Admissions (kagawa-u.ac.jp)).
4. Post-enrollment procedures
Successful applicants will receive a letter of acceptance.
The certificate of eligibility will be processed and sent to you by the university. Please apply for a visa after receiving it.
Enrollment fees must be paid by the time specified by the university. For more information on enrollment fees, see 7. Expenses, Scholarships, & Life.
5. Dormitory
There are three university dormitories. Those who wish to live in the dormitories should apply around January or February for the first semester (April) admission and around July for the second semester (October) admission. Please apply for admission during one of these periods. If there are vacancies outside these periods, students may still move in.
In some cases, bedding is not provided in dormitories, so please check with the person in charge in advance.
For more information on dormitories, please refer to the Dormitories section of the International Office website(香川大学:: 留学生センター(kagawa-u.ac.jp)).
6. Procedures for internship and research student stays
If you wish to stay as an internship or research student, please contact the faculty member who is willing to accept you or the university office (11).
For short-term stays of three months or less, you cannot join the national insurance program in Japan; however, you can use various types of insurance (see 7. Expenses, Scholarships & Life).
Depending on the terms of the exchange agreement, etc., screening fees, enrollment fees, and tuition and facility fees, etc., will be charged depending on the terms of the exchange agreement, so please check with the person in charge in advance (see 7. Expenses, Scholarships & Life).
7. Expenses, Scholarships & Life(Examination fee, enrollment fee, living expenses, etc.)
Please refer to the following website for information on the Japanese government, Kagawa University scholarships, and student life in Japan.
8. International Student Center
Please refer to the Kagawa University International Student Center for information on international student counseling, information sessions, job placement assistance, etc.,throughout Kagawa University.
9. Access
The campus of the Graduate School of Science for Creative Emergence spans two areas, Saiwai-cho and Hayashi-cho. There are several ways to access the campus.
10. Q&A
11. Contact