Trilateral Symposium on SDGs
▶Aim of the Symposium:
The Trilateral Symposium on Sustainable Development Goals (SDGs) is being held to support the continuation of the collaborative relationship between the three universities.
These symposia aim to strengthen the partnership between Chiang Mai University, National Chiayi University, and Kagawa University, and to encourage international educational and research activities exchange among the three universities.
▶Registration:  
Registration is by google forms: https://forms.gle/iutoygXiU8sxdetZ9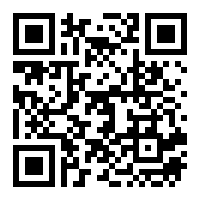 All participants are required to register for the Main Session and Satellite Sessions by Aug 29, 2021 (Sun).
▶Date:
Main session

Sept 1 (Wed) 2021

Sustainability & Food Session

Aug 31 (Tue) 2021

Sustainability & Technology Session

Sept 1 (Wed) 2021

Sustainability & Society Session

Sept 2 (Thu) 2021

Sustainability & Health Session

Sept 6 (Mon) 2021

Student Session

Sept 1 (Wed) 2021

Sept 8 (Wed) 2021

Sept 22 (Wed) 2021
▶Venue: Online (Further information regarding the access link will be announced in due course)
▶Official Language: English
▶Restrictions: All the participants are prohibited from taking photos, screenshots, or video recording etc. during the presentations.
▶Participants: Faculty and staff members, researchers, students of three universities, and other participants acknowledged by the organizers.
*******************************************************************************************************************************************
★Contact★
Secretary Office of the Trilateral Symposium on SDGs 2021
trisympo-h@kagawa-u.ac.jp
Administrative Group, International Office
National University Corporation Kagawa University
1-1 Saiwai-cho, Takamatsu, Kagawa, 760-8521 JAPAN